Table of contents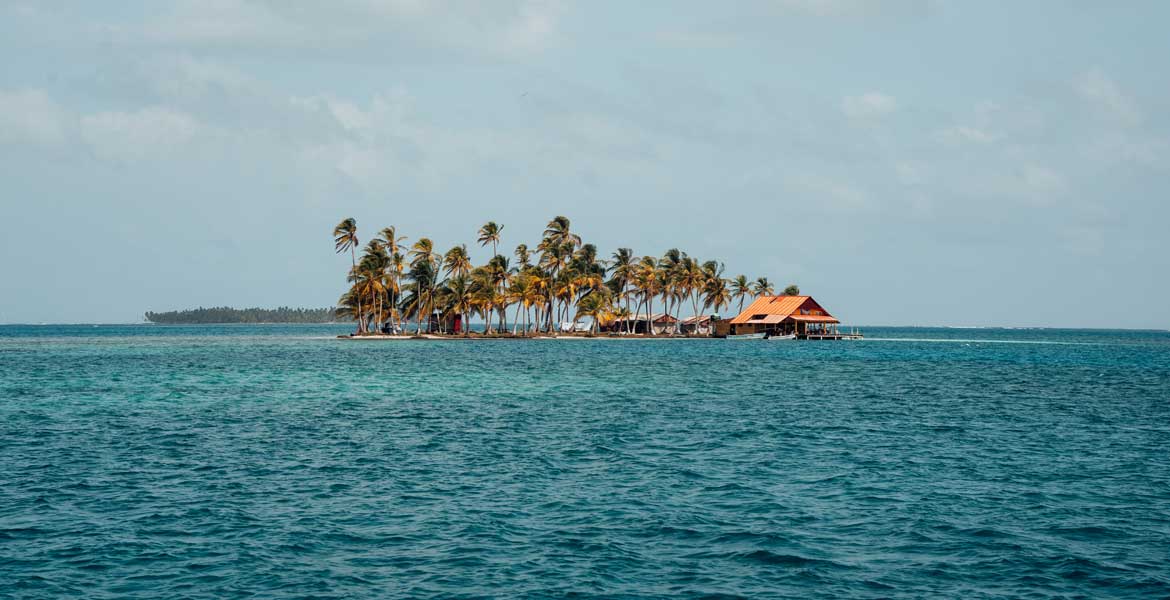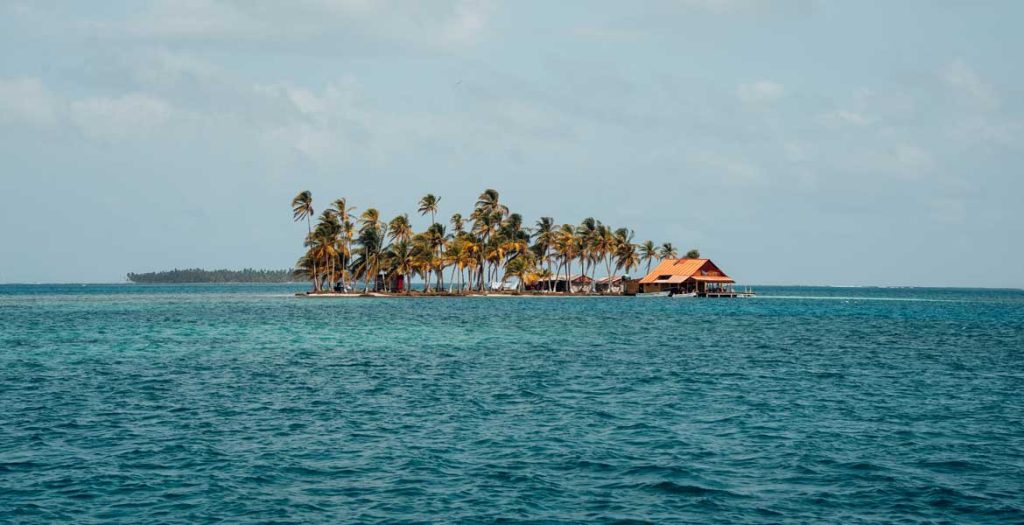 San Blas
San Blas is an archipelago located on the Caribbean coast of Panama, a natural treasure hidden in the heart of Central America, with more than 350 islands and cays of dreams. Each of the islands has its own paradisiacal beach, with crystalline waters, amazing biodiversity, and completely white sand.
In the indigenous region of Guna Yala, as "San Blas" is originally known, you'll find the perfect destination for those seeking to enjoy the sun, the warm sea with crystal-clear waters, and the tranquility that only such a place can provide, as well as a wide range of activities such as water sports, fishing, scuba diving, and snorkeling.
Excelencia en Viajes assures you a perfect experience, where you will only focus on enjoying yourself because we will take care of everything you need:
Transportation with the highest standards of quality from your hotel to San Blas.
Coordinate your boat transportation from the port to any of the islands you prefer for your destination.
Lunch (depends on the catch of the day, so it will be a 100% fresh and healthy meal).
You will have a "Spanish/English" guide eager to make your stay secure and peaceful.
Do not miss the opportunity to visit the beaches of San Blas and discover the natural beauty of Panama!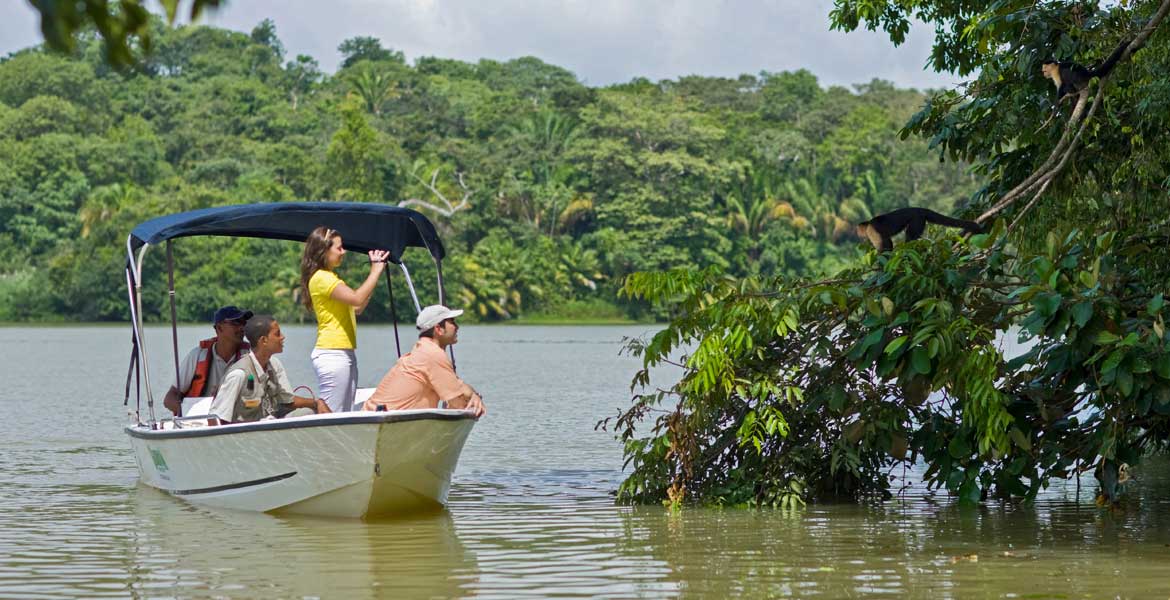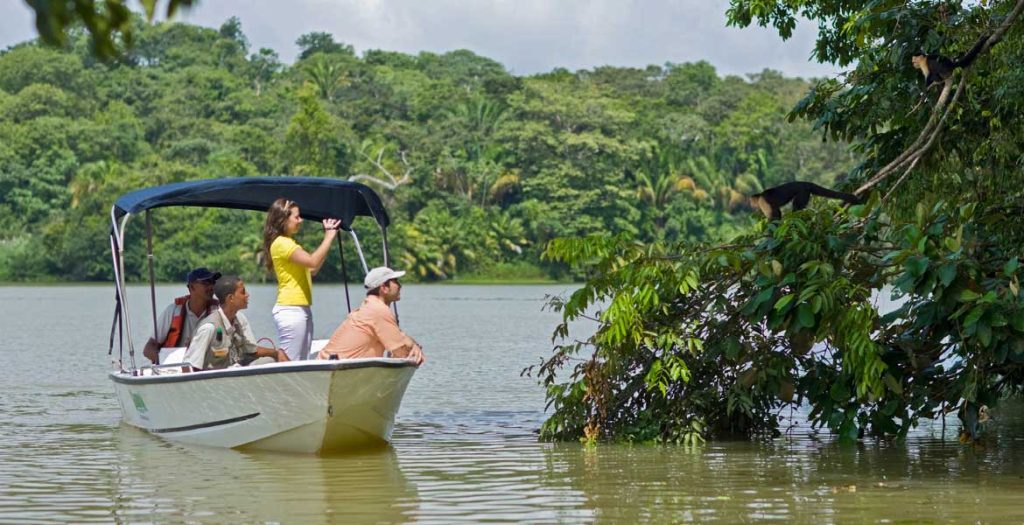 Isla Monos
We invite you to live a unique experience surrounded by wildlife.
Don't miss the opportunity to visit Gatun Lake and Monkey Island in Panama! This tourist destination is known for its stunning natural beauty and rich history, as it encompasses part of the Panama Canal, one of the main attractions of the Central American country.
At Excelencia en Viajes, we focus on providing all our clients with a different and exciting experience. We offer packages that include, among other benefits:
Live the experience of touring part of the Panama Canal, observing the large ships that transit through the imposing Canal.
You will marvel at the wildlife of Gatun Lake and Monkey Island. The tour will allow you to enjoy breathtaking views of the rainforest, and the wildlife, being able to observe monkeys (4 species), sloths, crocodiles, iguanas, and exotic birds, among others.
Throughout the tour, you will be accompanied by a guide specializing in the area and nature.
This is an activity for those who love and are passionate about wildlife, both animals and nature. And we are sure you will love it.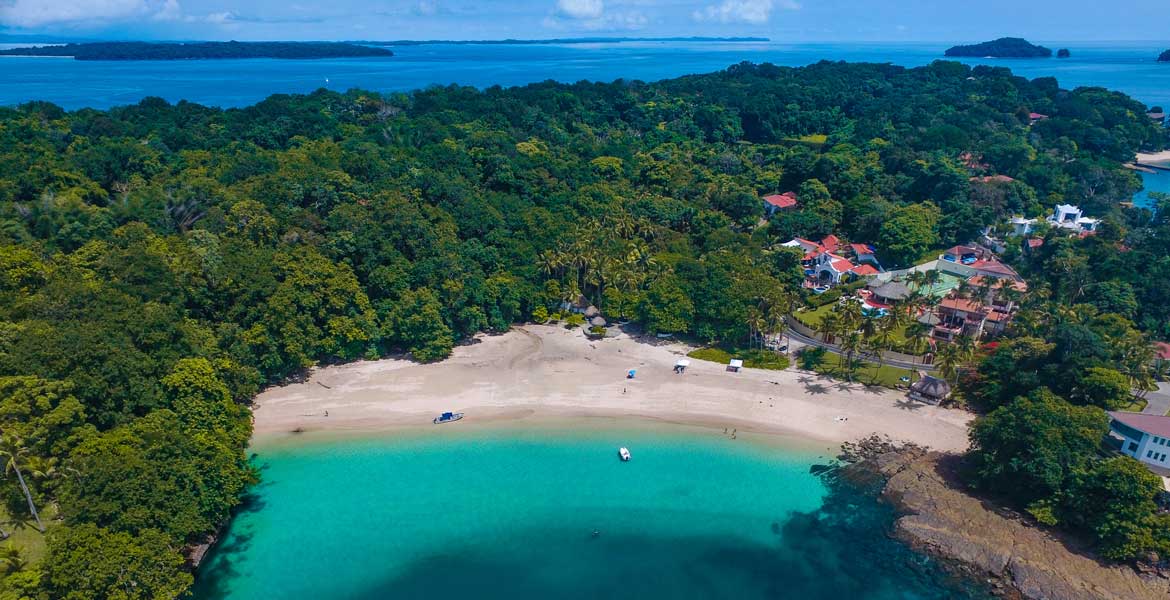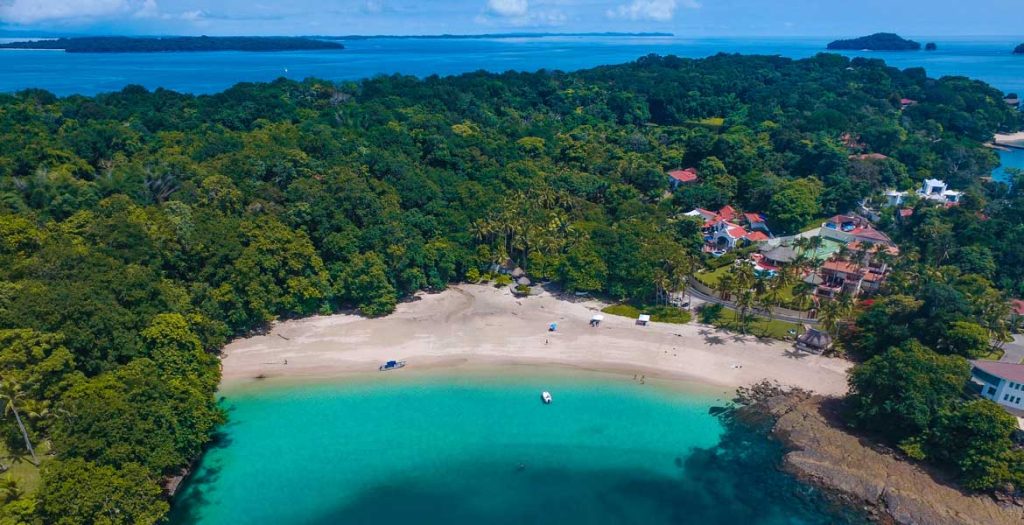 Isla Contadora
Contadora Island is one of the most popular tourist destinations in Panama. Located in the Pearl Archipelago, this island is known for its white sand beaches and crystal clear waters. But did you know there is much more to see on Contadora Island?
One of the most popular attractions on Contadora Island is Bartolome Beach. This beach is perfect for those looking for a peaceful place to swim, sunbathe and relax on the beach. Also, from Bartholome beach you could hike to the top of the island hill to enjoy a panoramic view of the island, where you could observe the vastness of the sea and an island that gives you a sense of peace.
Another beautiful beach on Contadora Island is Mogo Beach. This beach is ideal for those looking for a place to snorkel or dive. At Mogo Beach, tourists can see a great variety of marine life, such as corals, colorful fish, and turtles.
Interesting fact: If you can visit Contadora Island from August through October, you will also have the opportunity to see humpback whales. During this season, these impressive creatures migrate south to breed and rest. Visitors can book whale-watching tours to see these magnificent creatures in their natural habitat.
Excelencia en Viajes offers spectacular tours of different islands, so in summary, Contadora Island is an ideal tourist destination for those seeking natural beauty, adventure, and relaxation. With its turquoise water beaches, diving, snorkeling sites, and the possibility of whale watching, this island is the perfect place for an unforgettable vacation in Panama!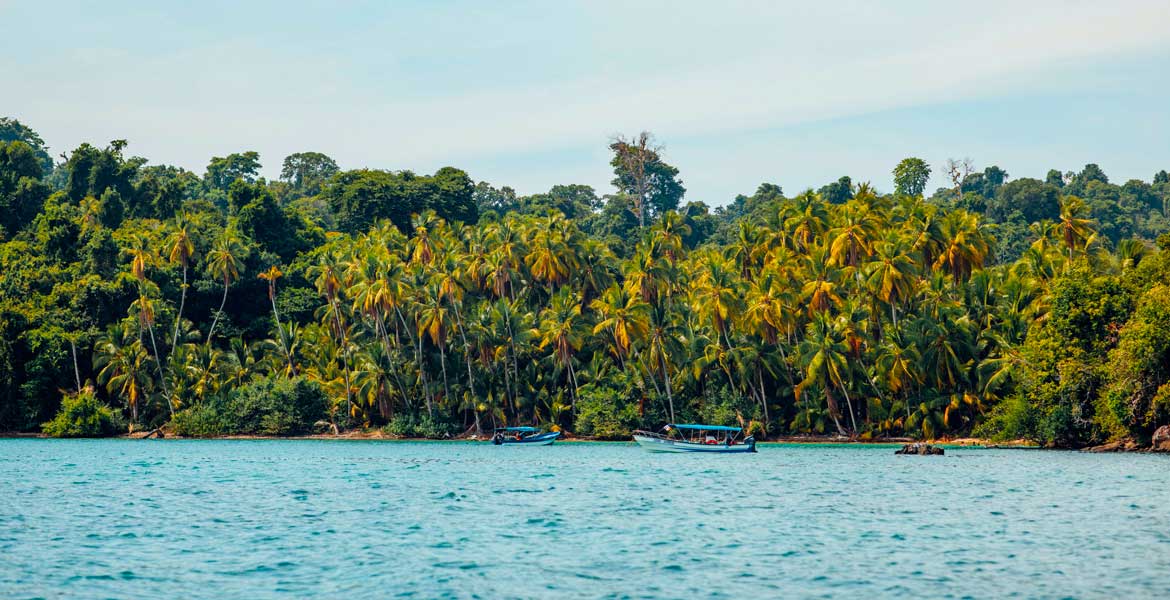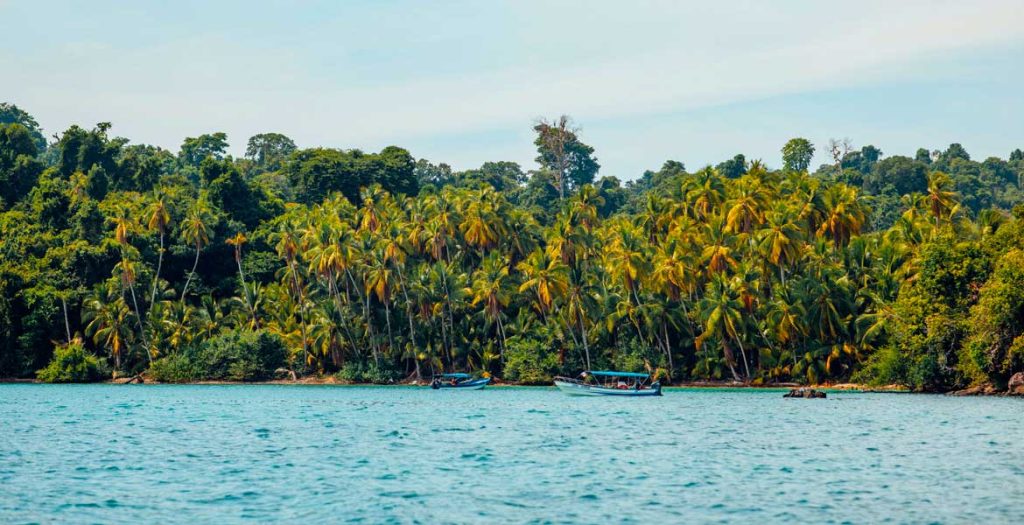 Isla Coiba
Coiba is an island located on Panama's Pacific coast, which is part of the Coiba National Park. This island is considered a UNESCO World Patrimony since 2005, due to its rich biodiversity and marine and terrestrial ecosystem.
Coiba Island is an ideal destination for adventurers seeking direct contact with nature. It offers a great variety of activities, such as aquatic activities (snorkeling and scuba diving), given the number of marine species that converge in their habitat, including whales, turtles, sharks, and dolphins.
In addition, Isla Coiba hosts a large number of birds and terrestrial animals, such as howler monkeys, jaguars, pumas, and deer. Visitors can take guided tours around the island to experience the local fauna and flora, always with an experienced guide.
Excelencia en Viajes offers a wide range of tourist services on Coiba Island, including accommodation.
In conclusion, Coiba is a must-see tourist destination for those who love nature and are looking for a unique experience. With its rich biodiversity and natural beauty, this island is the perfect place for a vacation full of adventure!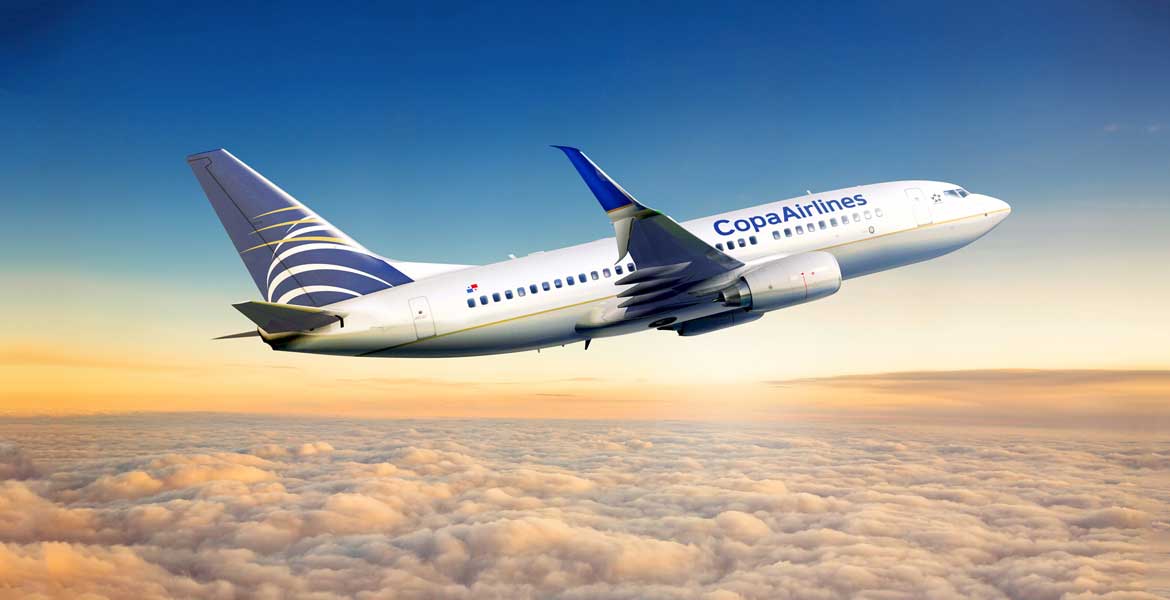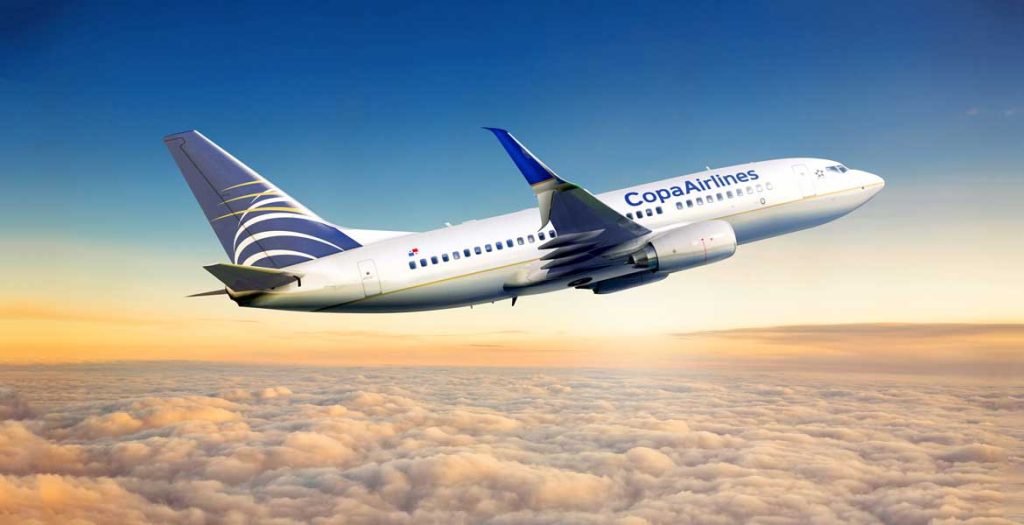 Copa Airlines
We know you want to plan a trip to Panama and Excelencia en Viajes is the best option to make your experience in the Central American country the most memorable of all, therefore, surely you have been studying the alternatives to travel and that's why we will be talking about COPA Airlines, the leading Panamanian airline in the region and it's no surprise, COPA has had an impressive growth in recent years, becoming one of the most important and efficient airlines in Latin America.
COPA currently has a fleet of 99 aircraft and operates to more than 80 destinations throughout the continent, connecting Panama with major cities such as New York, Los Angeles, Sao Paulo, and Buenos Aires. In addition, by 2023 the airline is expected to transport more than 16 million travelers, demonstrating its constant growth and commitment to quality and excellence in service.
COPA is also concerned about sustainability and environmental protection, implementing practices and technologies that reduce the environmental impact of its operations.
So if you are thinking of traveling to Panama, COPA Airlines is a good choice. With its wide network of destinations, its modern fleet of aircraft, and its commitment to quality and sustainability, this airline is undoubtedly one of the best.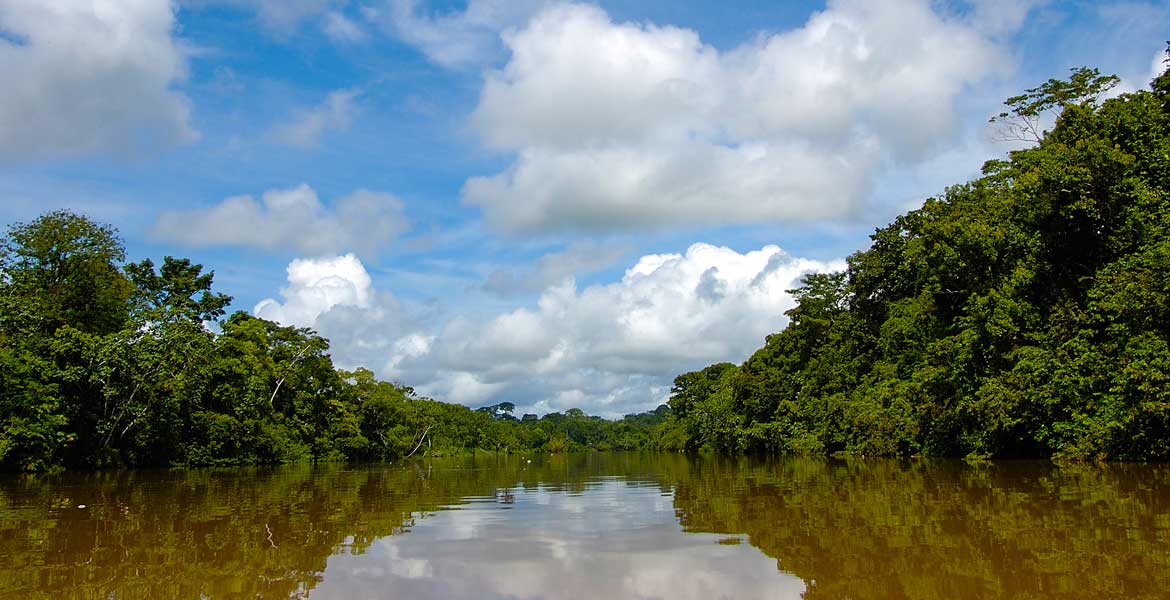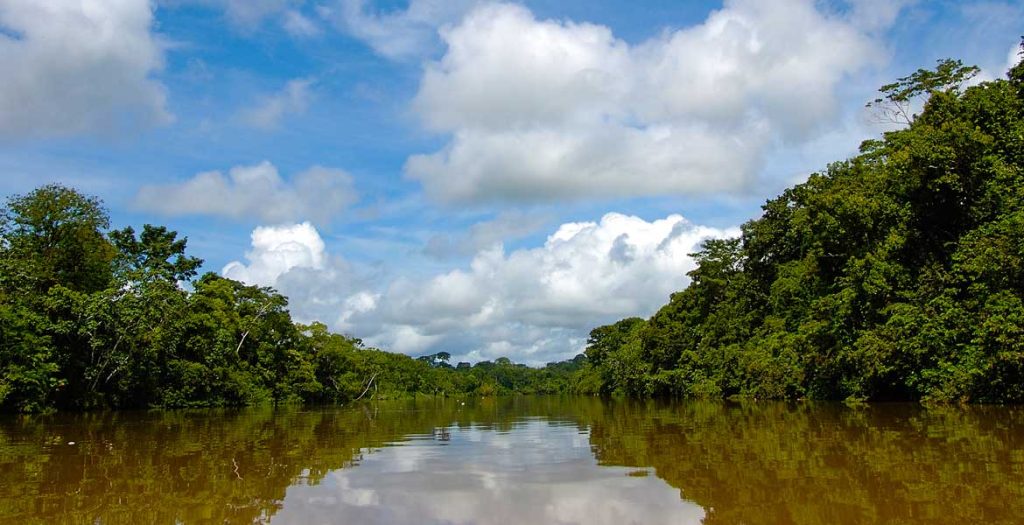 Darién
When we think of a tourist destination that completely disconnects us from the daily routine and allows us to marvel at the majesty of nature, without a doubt, we must point out the jungle, mountains, waterfalls, mangroves, sea, and warm people from the Darien Province, in the Republic of Panama.
The wild and exotic life found in its lands will give you the feeling of immensity, peace, and disconnection, which many of us look for when choosing a place to let ourselves be impressed.
"Excelencia en Viajes" has exclusive packages for nature lovers in the Darien Province of Panama, which include, among many other things:
Visit the Bayano Lake Caves, where you can observe majestic rock formations of stalactites and stalagmites and walk towards the natural and crystalline pools, illuminated by halos of light coming from the cracks in the ceiling of the caves.
Travel by boat, where you will contemplate the jungle and mountains around you, creating a unique connection with nature.
Learn about the ancestral customs of the members of the region.
Traditional food made with love by the local people.
Exploration and hiking of waterfalls, rivers, and jungles that will leave you in love with Panama.