Table of contents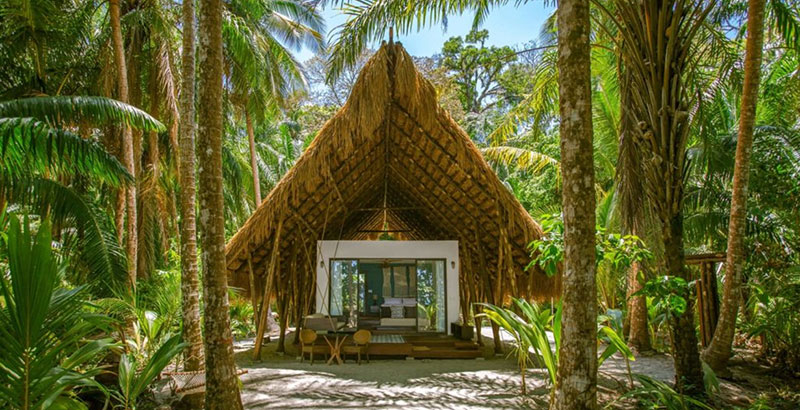 Isla Palenque, a luxury experience!
A unique tropical destination, majestic forests, pristine beaches and a rich archaeological history. An all-inclusive with open-air bathrooms; find here the perfect combination of relaxation and warmth. Indulge yourself in the living room, in the luxury casitas you can experience all the extravagances you would expect in a five-star luxury hotel. Are you ready to live the experience? This is a multi-generational destination, where environmental awareness and sustainability are the trademark, as a member of "The Cayuga Collection of Sustainable Luxury Hotels." Enjoy the best moments in the pool overlooking the sea or build sandcastles with your children. Live unforgettable moments and adventures on Isla Palenque!
Traveling to Contadora and Bocas del Toro is easier with FlyTrip
With FlyTrip, visitors boarding at the Tocumen International Airport will now be able to fly non-stop on charter flights to destinations such as Bocas del Toro, Pedasí, Contadora and Bahía Piñas. The airline expanded the options for local and international travelers, and continues to operate from the Marcos A. Gerabert International Airport in Albrook, where it has a lounge for 30 people. The Fly Trip fleet consists of three aircrafts, two Kodiak Quest 100 – with capacity for nine passengers and one pilot, and the new Cessna Grand Caravan Ex – with capacity for 12 passengers plus pilot and co-pilot. Fulfill your dreams of traveling within Panama quickly and easily!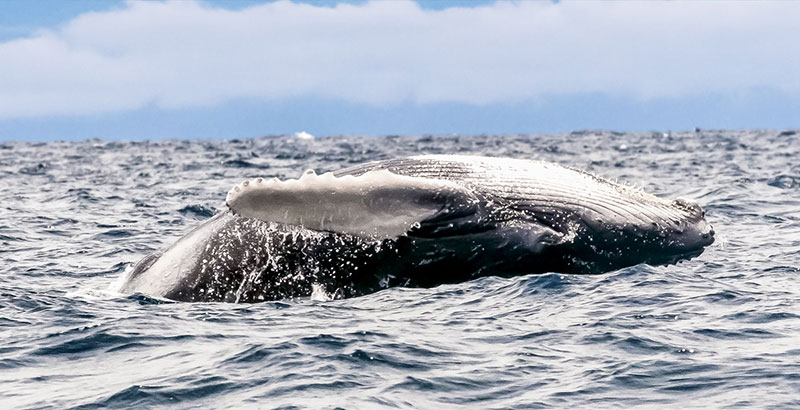 Humpback whale watching migrating from both poles
From July to October is the second whaling season in the Pacific Ocean of Panama. About 2,000 whales arrive on the Panamanian Pacific coast from Antarctica between July and October to mate and give birth. Panama is one of only two countries in the world that receives humpback whale populations from both poles. Panamanian waters are his favorites for their warmth. The sighting is one of the most wanted tourist activities, and it is carried out in areas such as Coiba, Cébaco, Iguana, Taboga, Las Perlas Islands and Bahía de Chiriquí. Here, scientists come to carry out their studies on this specie's behavior.
Go on an adventure learning more about the migration of whales and their calves!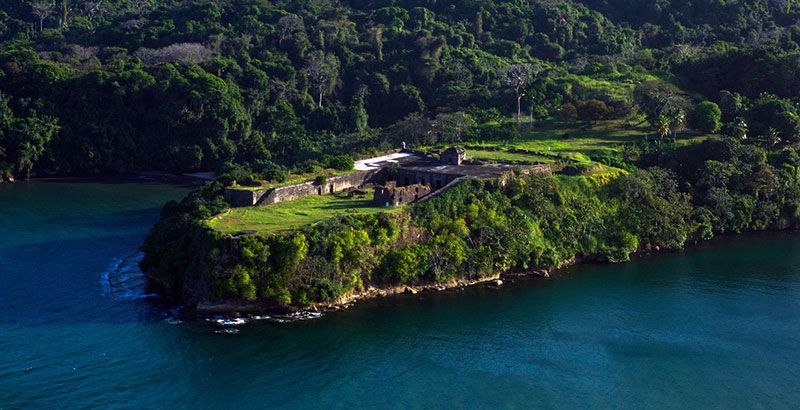 One of the five World Heritage Sites is located in Panama
Declared a World Heritage Site by UNESCO in 1980, with the aim of safeguarding the cultural wealth and historical memory of Panama, San Lorenzo Castle is located in the Chagres National Park in the province of Colón. A guided tour of the fort is recommended. You can get there by taking the train to enjoy a beautiful panoramic view of the Panama Canal, where you can admire the incredible flora and fauna; a safe journey, without worries. The other way to get there is by car, from the Panamanian capital taking the Panama-Colón highway, in just an hour and a half you can enjoy the beauties of this monument. If you feel more adventurous, we do it by boat, from the town of Portobelo and explore the islands and beaches of the Caribbean. The views of the Chagres estuary are unmissable. In the area you can also hike the Cerro Pavón trail or enjoy the Tortuguillas beach. Explore the ruins of the San Lorenzo castle with Excelencia en Viajes!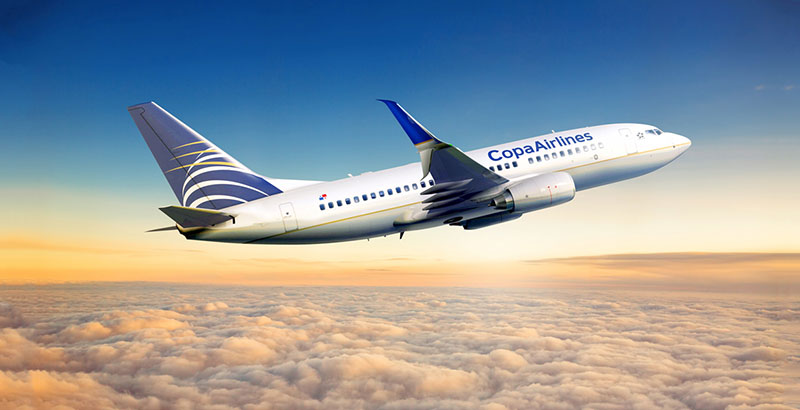 Baltimore, Manta and Austin, the new Copa Airines destinations
As of June 28, and July 6, two new destinations will be added to the United States from the Tocumen International Airport in Panama. These are Baltimore and Austin, which will reinforce their presence in North American countries that already include Tampa, Miami, Orlando, Atlanta, Boston, Chicago, New York, Denver, Washington, Las Vegas, Los Angeles, San Francisco and Fort Lauderdale. In addition, starting June 27, it will also connect the city of Manta, Ecuador, becoming the only international airline to fly to and from the "Puerta del Pacífico". In Excelencia en Viajes, we see a window of opportunities for more tourists to visit Panama and increase tourism and cultural exchange.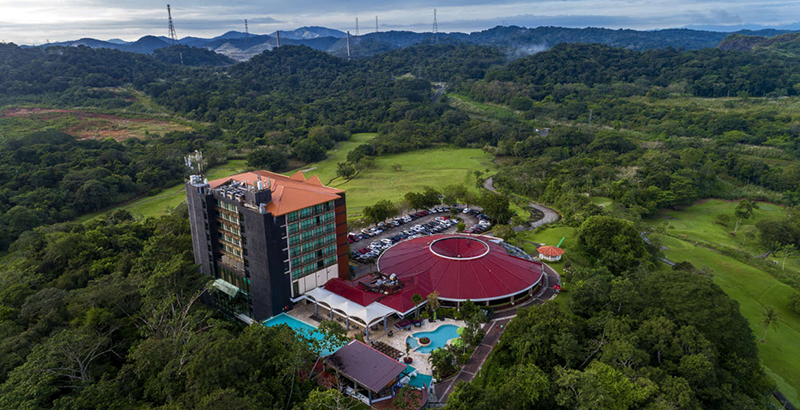 Summit Rainforest & Golf Resort.
Visit the Summit Rainforest & Golf Resort, a paradise for nature-lovers, within the City of Panama. With spectacular views of the jungle and encounters with beautiful wildlife, it is impressive that our city withholds such a wonder. Not only do over 900 bird species fly over this property annually; but you can also see exotic creatures such as howler monkeys, sloths, capybaras, boas, and so much more! Not to mention, that this resort is also situated just 15 minutes from the Panama Canal!
With installations such as 103 hotel rooms that overlook the rainforest, a butterfly farm, frog farm, sloth rescue and rehabilitation center, 4 walking trails, 2 outdoor pools in a terrace surrounded by trees, handpainted murals throughout the property, an 18-hole championship golf course, restaurants, bar and several meeting rooms, you will always have many options for things to do throughout your stay… And we must add that the tours and activities within the property are free of charge!
This resort is also renowned for its culinary selection, as it allows you to experience a variety of cuisines, such as a Carribbean-style menu, an American sports bar menu, and an ample international buffet – so there is always an option for all taste palettes! Also, be sure not to miss their free Breakfast Buffet as we guarantee, it is the best way to start your day!
Lastly, with benefits such as Free shuttles to the Miraflores Visitor Center, 2 National Parks, the Rainforest Discovery Center, Summit Botanical Gardens and Shopping Malls, you will always have a way to get around, with the facilities that this resort offers.
With that said, the Summit Rainforest is a must-see, during your stay in Panama City!