Table of contents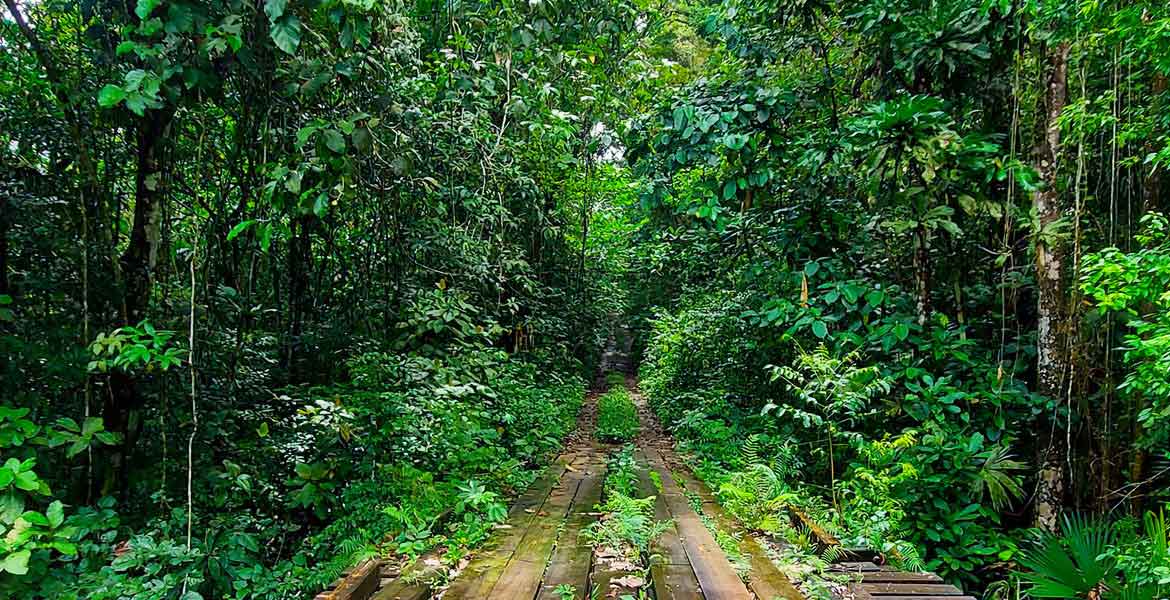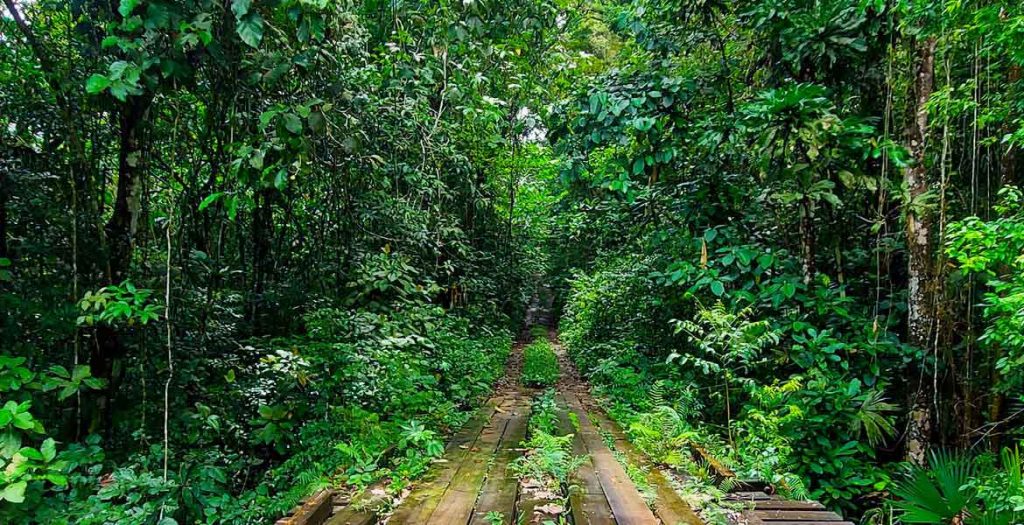 Adventure Tourism on Pipeline Road
Panama has several adventure and recreation routes. The Tourism Authority is working on a national rehabilitation plan for nature tourism. The rehabilitation of the Camino de Oleoducto trail will begin to strengthen tourism in Gamboa.
The Camino del Oleoducto, commonly known as the Pipeline Road, is only 27 kilometers away from Panama City. It is a route following an old fuel pipeline that was part of the autonomy plan for the Panama Canal. It is located within the Soberania National Park and is one of its most popular trails as it is one of the best places to observe birds due to its enormous biodiversity.
The road was built during World War II by American soldiers. The purpose was to maintain the pipeline through which they planned to transport oil, in case of a bombing of the Panama Canal. Other than that, it offers excellent conditions for nature lovers.
It has an approximate length of 17 km up to the Agua Salud river. The trail is moderate but visitors must cross several rivers, so good physical conditions are required.
The Camino de Oleoducto or Pipeline Road trail provides the most habitats, and therefore is one of the best places in America with a species list of over 400 and a variety of wetlands.
It is a recommended destination to visit in Panama for all those who love bird watching and hiking.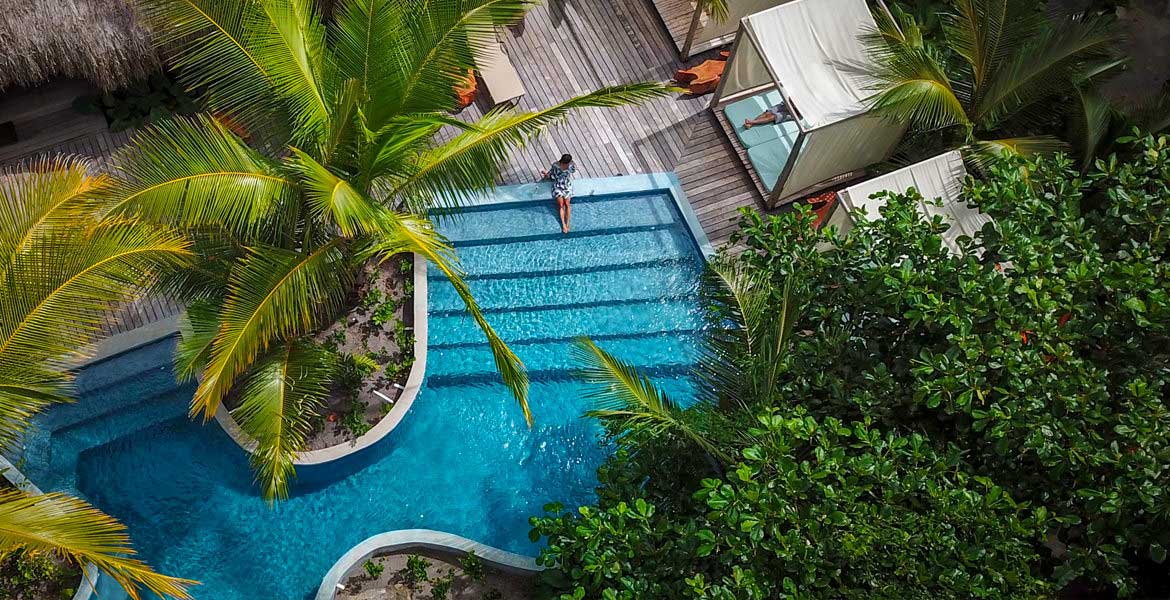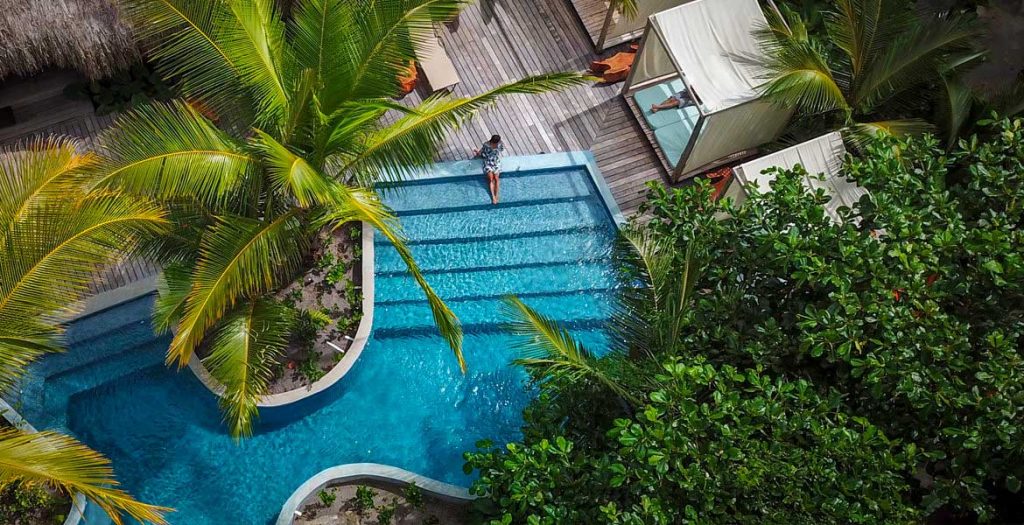 Isla Palenque at the Gulf of Chiriqui, "One of the only private island lodges of the world"
Isla Palenque is a protected natural reserve of 400 acres, located in the Chiriquí Gulf, on the northwest side of Panama, bordering Costa Rica and the Pacific Ocean.
This treasured and beautiful island became a sacred site for ancient, pre-Columbian communities, with indigenous tribes calling it "Palenque", which means sanctuary.
The weather on the island is quite constant throughout the year, it has a rainy season that lasts from May until November and a summer season from December to April.
The island is a member of the Cayuga Collection of Sustainable Luxury Hotels, including nine lodges, resorts, and several sustainable hotels in different regions with the aim to protect and preserve the communities and ecosystems that surround them.
The island was also honored by the National Geographic as a unique lodging experience.
Rich in primary forest, 7 secluded beaches, a sacred history of archaeological significance and hundreds of species of plants, flowers, animals and birds. It is an island of beauty and fantasy!
All the materials are renewable for an environmentally friendly and low-impact construction, locally-sourced and biodegradable. The construction is made with sustainable hardwood sources and rapidly renewable material to avoid deforestation.
That's why Isla Palenque has high standards of sustainability, without sacrificing the resort comfort. The casitas are your home on the island. The cabins are made in socially responsible design.
The accommodation reminds of a pre-Columbian cabin, with a thatched roof, but providing all the comfort of the modern time, from air conditioning, shower heated with solar panels, cosy beds and add-ons, such as yoga mats and meditation pillows. The color used on the inside has the aim to give a relaxing effect, with shades of green and blue, reminding of the nature and sea around the cabin. A place to stay in contact with nature, without walls, but large windows that provide fresh air and light inside the bungalow.
The Gulf of Chiriqui and Isla Palenque represent one of the world's few remaining "undiscovered" places. Experience this tropical paradise in comfort, harmony and natural surroundings.
Let the natural beauty of Isla Palenque wash over you, there is plenty to discover and experience in this unique private lodge.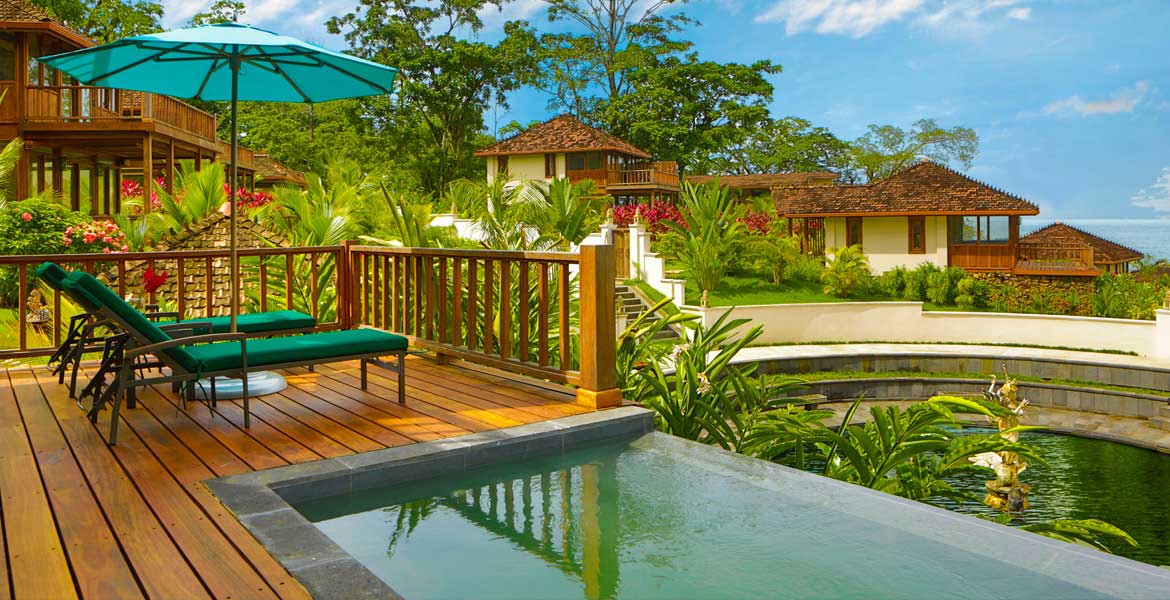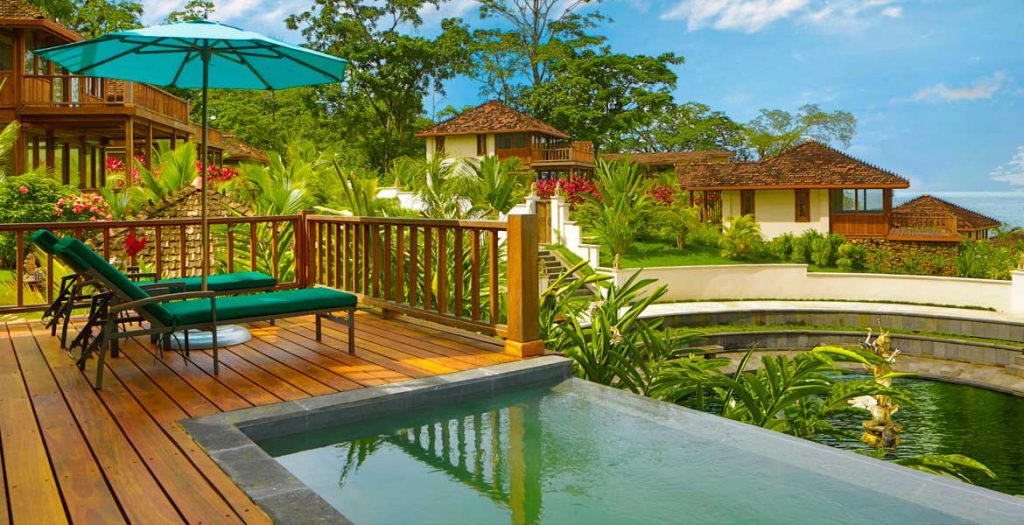 La Coralina Island House, a place to discover at Bocas del Toro
The 5-star Hotel La Coralina Island House is conveniently located in Bocas del Toro and has become one of the most visited ecotourism destinations in Panama. It is a one-hour flight from Panama City or a 90-minute flight from San José in Costa Rica.
Officially opened in December 2021, the destination, the villas and suites of this destination provide an immersive experience in the nature of the country, with the best views of the ocean.
The Coralina Island House is the newest concept in oceanfront luxury in the Caribbean. It is a place to enjoy the sea and its exuberant tropical jungle, with gardens and corners specially designed to enjoy the warmth and isolation of the place.
The architecture of its 8 villas and 23 suites is inspired by Javanese and Balinese-style shapes and decoration, and provides a unique experience, with private gardens or balconies overlooking the ocean. In the decoration, the wood, the fabrics and the objects of art have Asian and artisanal motifs, such as silks, batiks, stone carvings from Bali and antique furniture from Java.
At the heart of this complex and under the command of Rodrigo Vázquez, the La Coralina Restaurant and Lounge Bar offers a true Caribbean gastronomic experience.
Another differential of La Coralina Island House is its beach club, which is located between the sand and the hotel. With an entire structure of services and an attentive staff, guests can relax on loungers, in the shade of the coconut trees, or in the warm water pool with infinity edge, and enjoy the menu at any time of the day, which offers fruit cocktails and original drinks, as well as more casual dishes such as sandwiches and salads.
From the club it is also easy to organize any of the various activities that La Coralina offers, such as stand-up paddling, kitesurfing, surfing, diving or snorkeling and hiking to observe animals, among many others.
La Coralina Bay is also home to Coral Nation, a non-profit organization committed to the preservation of marine ecosystems through the engagement of local communities, scientific research, and the protection of biodiversity; they regenerate damaged coral reefs by establishing coral nurseries in the ocean and on land.
The new hotel promises to attract travelers in search of nature, the perfect waves and the tranquility of the most deserted beaches.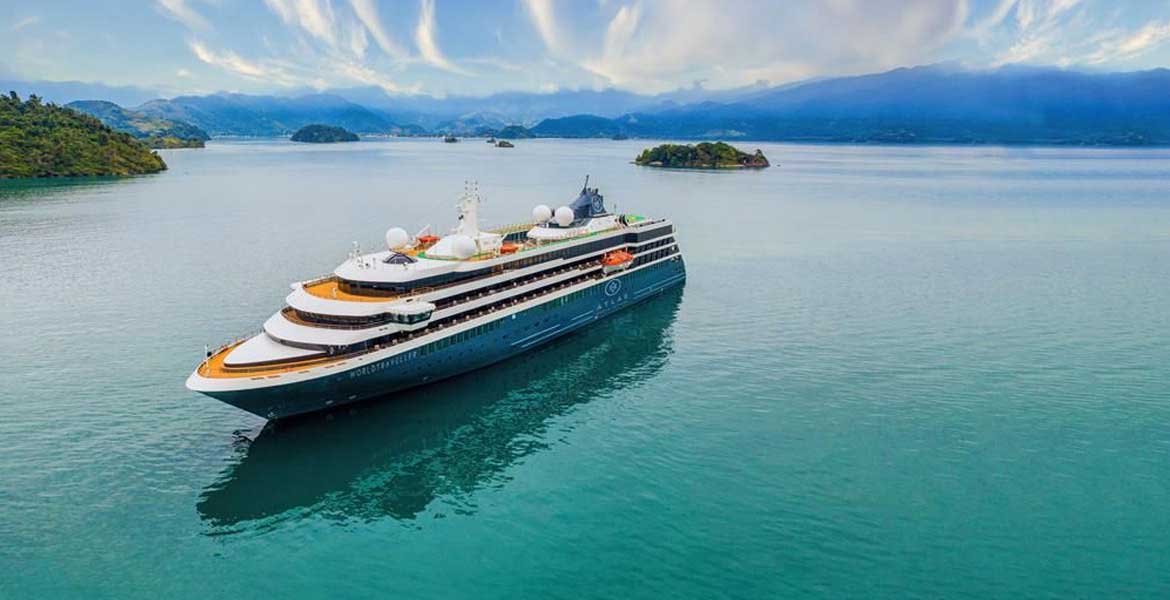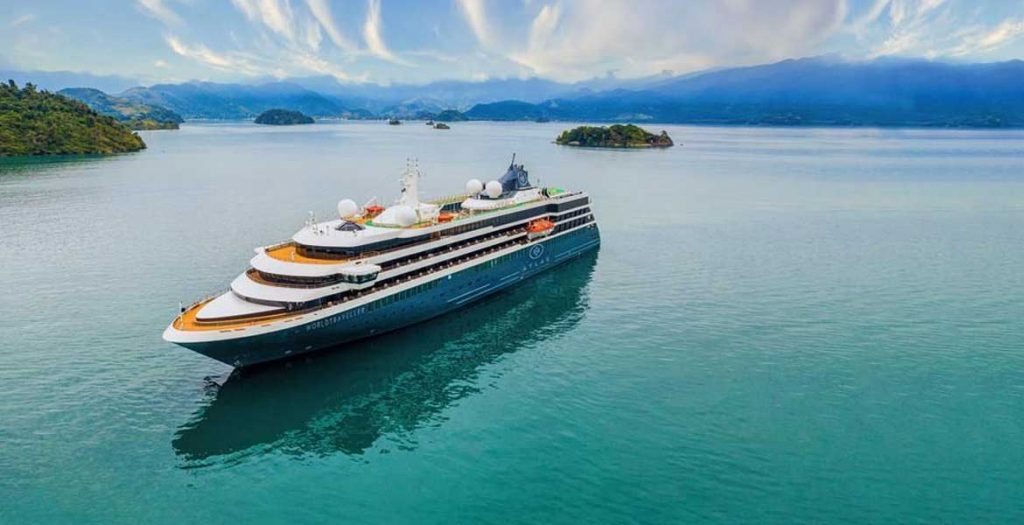 Atlas Ocean Voyages cruise company begins operations in Panama
The cruise company in Miami, Naviera Atlas Ocean Voyages is distinguishes itself from others by offering adventures aboard small ships, with luxurious amenities to provide guests with unique sensations and unexpected discoveries.
What the Atlas shipping company offers is a combination of sailings in exotic and popular destinations, with experiences in an environment of simple elegance resulting in the most incredible voyages in history.
The company will operate small luxury cruise ships in Panama, with new itineraries of up to 7 days starting in the 2022-2023 cruise season.
The Tourism Authority of Panama (ATP), together with the private sector in Miami, United States, confirmed that it will start 4 new operations with a base port (homeport) seeking a sustainable experience where Panama maintains important competitive advantages.
Panama will receive a positive economic impact for being considered an attractive destination, offering unique experiences that connect nature, history and culture.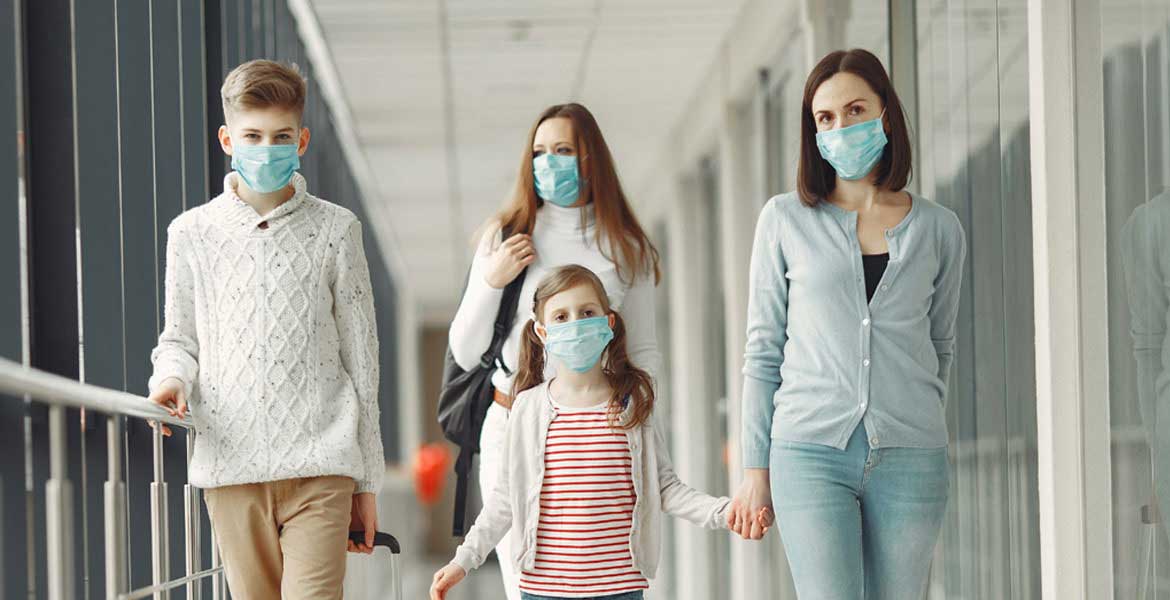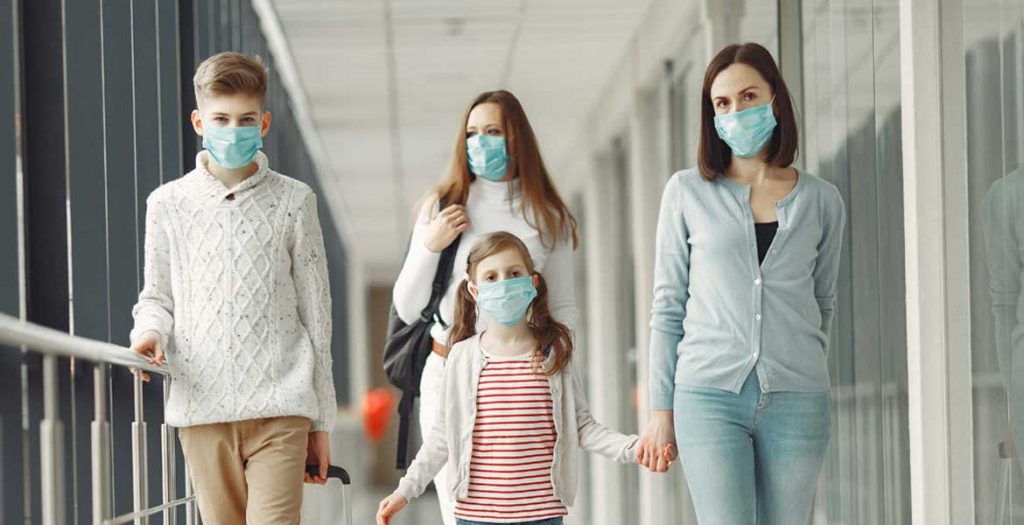 SAFETY GUIDELINES
Visitors from all countries are welcome to visit Panama, however, non-vaccinated travelers or travelers with less than 2 (two) doses will have to present a negative COVID-19 test for entry.
ENTRY REQUIREMENTS
All travelers are required to present their completed Electronic Health Affidavit (in physical or digital form) to their airline or carrier BEFORE boarding to Panama. Register and fill out your Health Affidavit.
Travelers will not have to present a negative COVID-19 test for entry as long as they can provide physical or digital proof of at least 2 (two) doses or complete vaccination scheme endorsed by the WHO, EMA and FDA, equal to or greater than 14 days after the last dose.
Non-vaccinated or partially vaccinated travelers will be required to present a negative COVID-19 PCR or antigen test taken no more than 72 hours prior to their arrival time in Panama.
If a test is not possible within that time frame, a COVID-19 rapid test will be mandated at the airport and the traveler will have to cover the costs of said test (USD $50).
If the results are positive, the traveler will be assigned a mandatory 5-day quarantine in a hotel. The cost of the stay must be fully covered by the traveler.
Any child or person under 17 years will not have to present a negative COVID-19 test or vaccination record if they are accompanied by an adult when entering Panama.
During your visit It is not necessary to wear masks outdoors or in outdoor activities. The use of a mask is only mandatory indoors, regardless of vaccination status.
We recommend all travelers to respect the social distance of 2 meters.
We encourage all travelers to check travel restrictions of your destination country and airport.
COVID-19 testing is available for departing passengers from Tocumen International Airport.