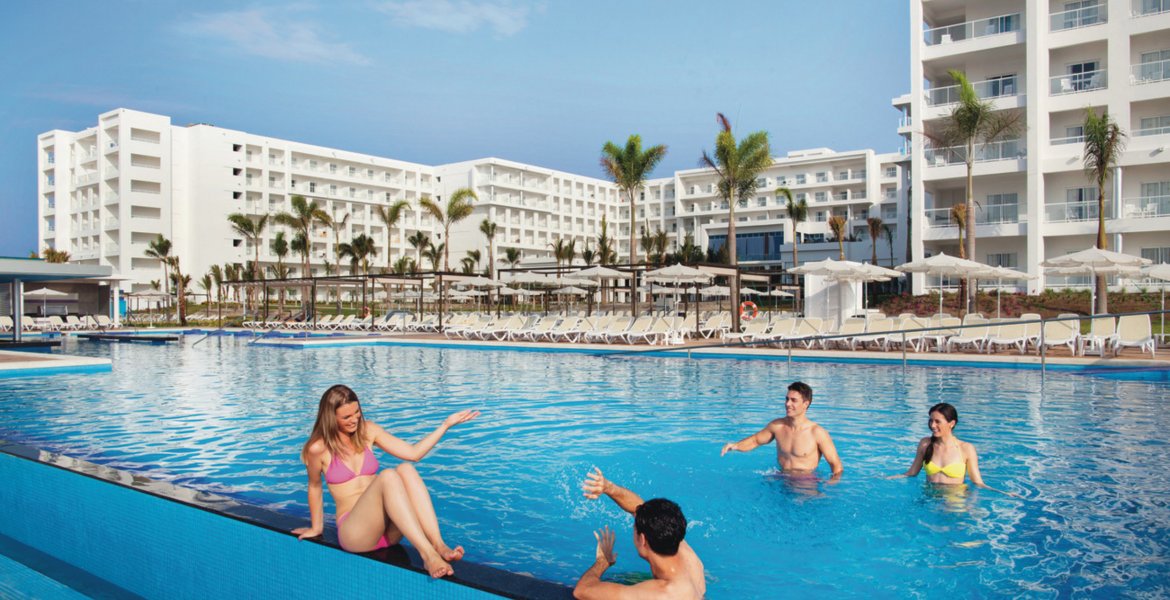 RIU Playa Blanca is one of the newest Panama resorts, situated in "Arco Seco" - the western coastal area. This area is called like this because it has the best tropical climate of the country, with mild temperatures, warm beaches, plenty of sunshine and little rainfall.

The hotel is located near the fishing village of Farallon, just a half hour from Panama City and 5 kilometers from the new airport of Rio Hato Scarlett Martinez.

If you are planning to spend some relaxing days in one of the best Panama beaches, this new resort offers 573 rooms decorated with a cool design and white and red touches to create a warm and modern environment. Flat TV screens, electronic safes, liquor dispensers and complete minibar: all amenities are included in the All Inclusive RIU program.

The Riu Playa Blanca also has four restaurants to offer a complete dining experience. The main restaurant,Balboa, offers a full buffet of international cuisine with live cooking stations.
For dinner, guests can choose between Italian Il Palazzo, Xian Asia or Chiriquí Steakhouse. For leisure time, the resort has five bars including Sports Bar, open 24 hours a day; besides to the Pacha Nightclub where entry and drinks are also part of the All Inclusive RIU program.

The Riu Playa Blanca has splendid gardens and an amazing pool area of over 28,000 square meters from which you will enjoy the excellent location next to the sea. The hotel has three swimming pools, one with a swim-up bar, and a fourth dedicated to the children, with slide and games.

The facilities and amenities are complemented by the extensive program of daytime and evening entertainment, the children's club RiuLand, RiuFit for sports activities, water sports, fitness center, a conference room of 175 square meters, as well as free internet access in the hotel lobby.